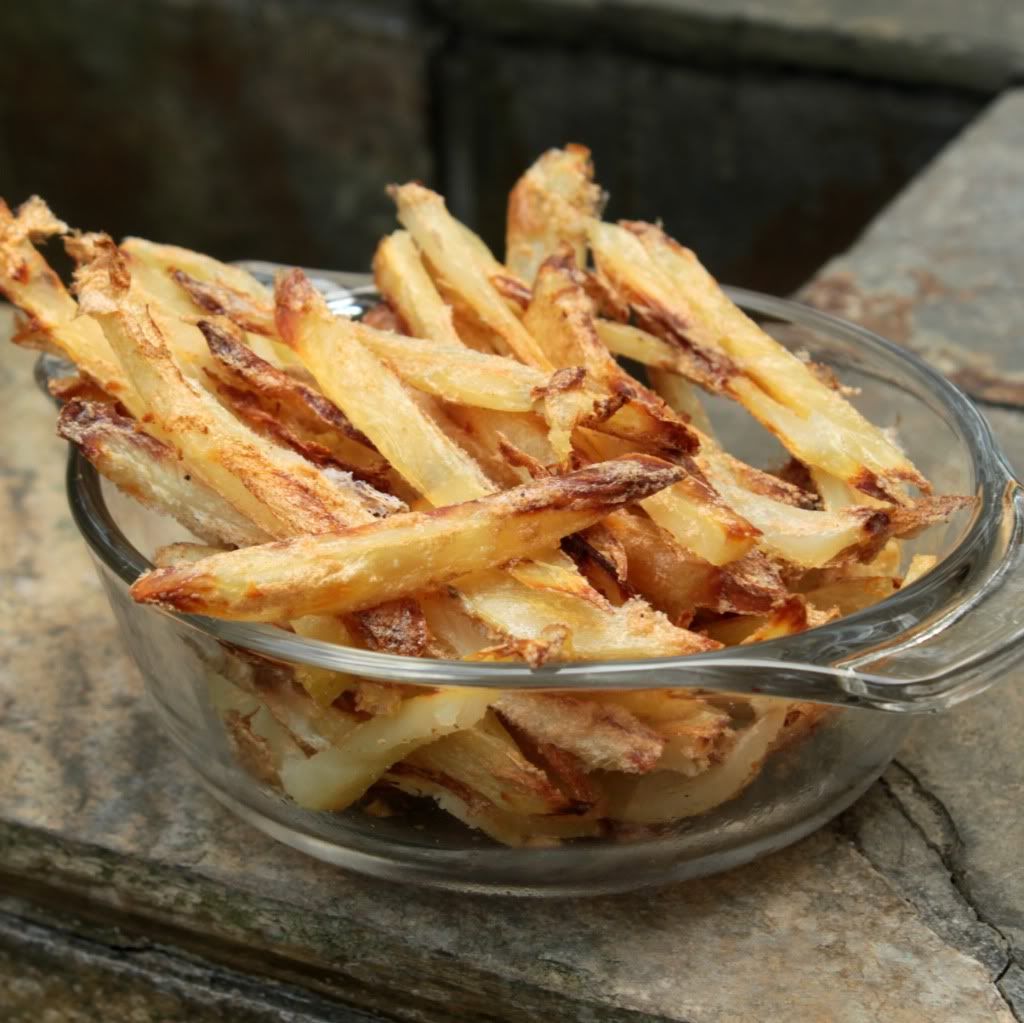 You want fries with ZERO guilt but still crisp and fry-like?
Well, here it is folks!
The ultimate fry-less fry does exist, and let me tell you, it's even better than the real thing.
Beaten egg whites give them their crisp exterior, and the eggs also help the salt and pepper and spices cling to them.
In fact, if you didn't tell me that these were fry-free, i would have thought this was the full-guilt version!
So breathe out and keep your fat pants in your closet.
This is a fry for all.