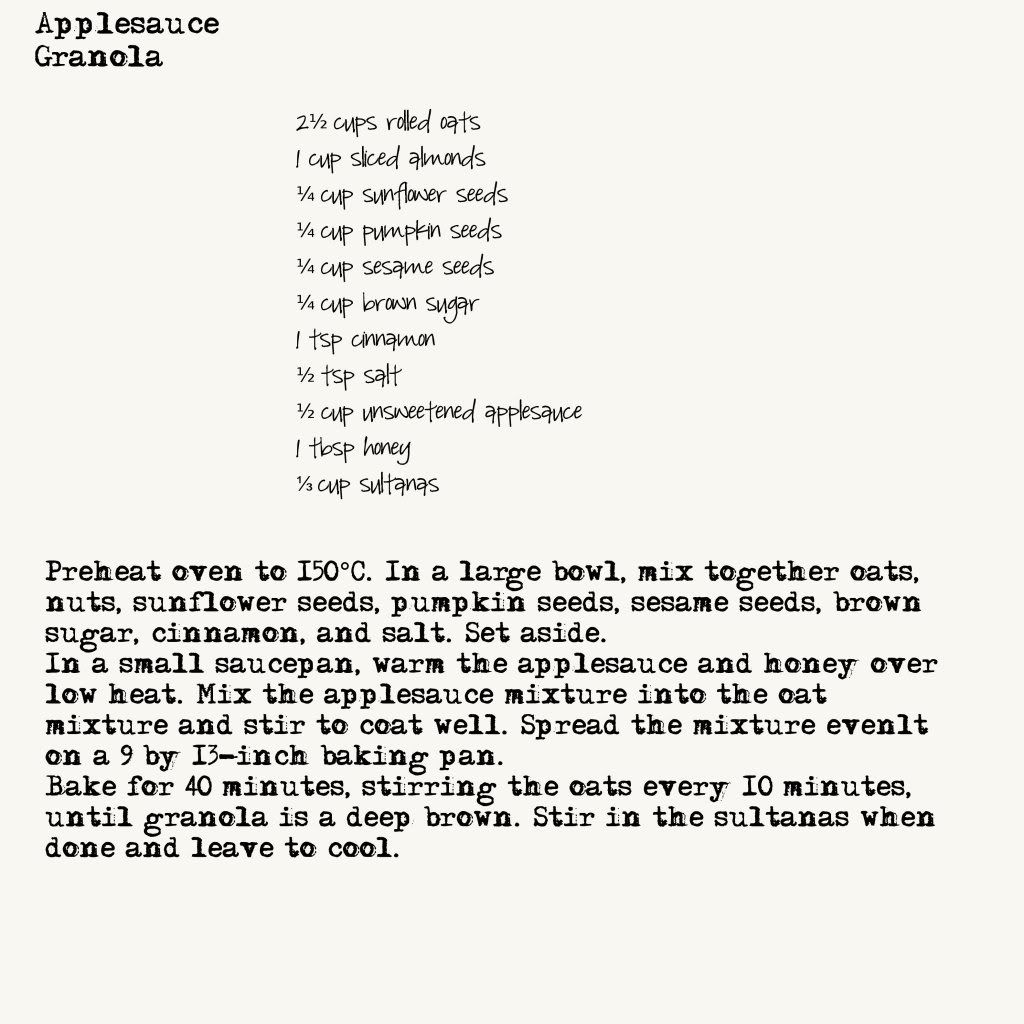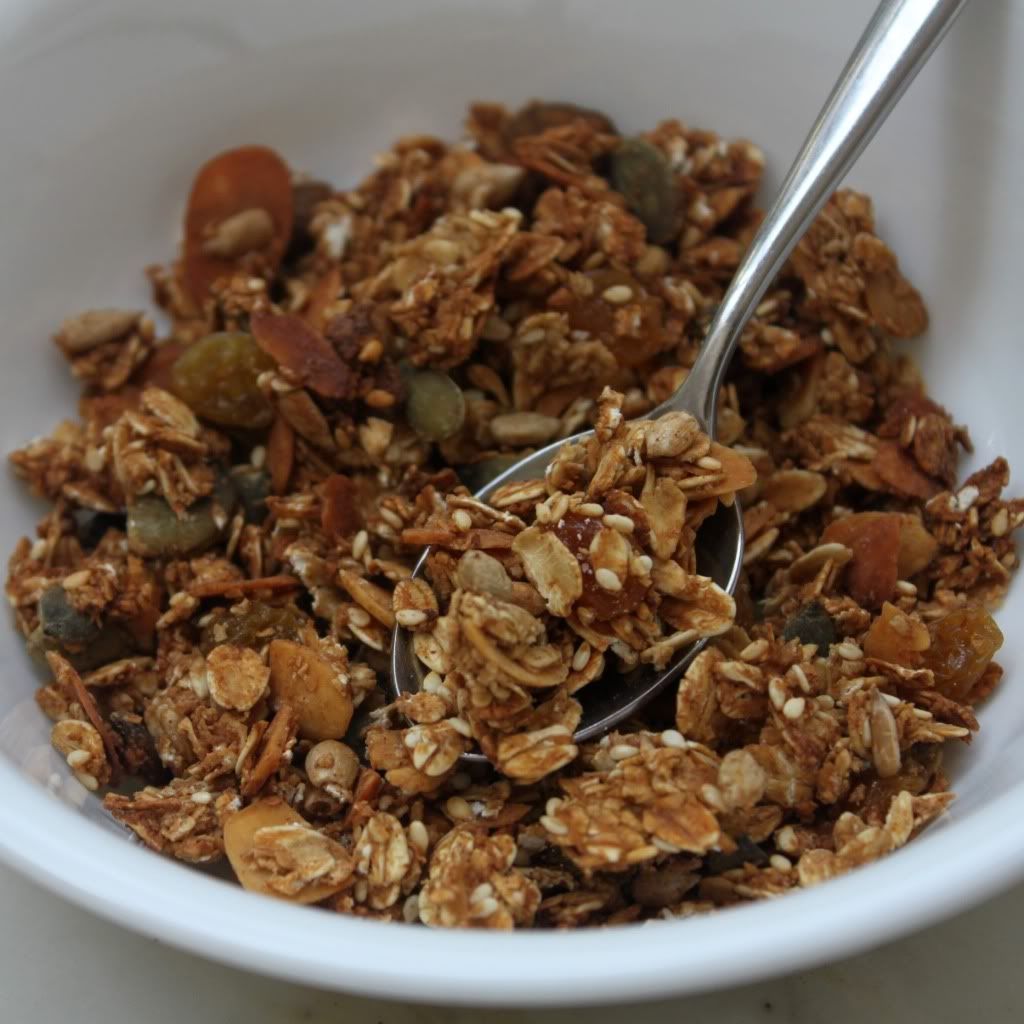 As you may have noticed,
i am hooked on granola.
Whenever we don't have a jar of ready-to-snack-on granola on the countertop, i freak out and make some more.
It's a guilty little thing, isn't it?
Granola.
Full of nuts and seeds and sweeteners and oils.
Until i found this one that uses applesauce instead.
You don't have to loose out on the crunch if you wish to forefit the oil.
It tastes of apple pie, together with the cinnamon.
The best thing about all granola recipes is their versatility.
You hate sesame seeds? Leave 'em out!
Prefer maple syrup? Go ahead!
Not a sultana-lover? Use Rasins instead!
Come on.
You know you countertop is calling out for it.