Hummus is god's gift to the chickpea-sesame-seed-butter-smoked-paprika-lover (i.e. me)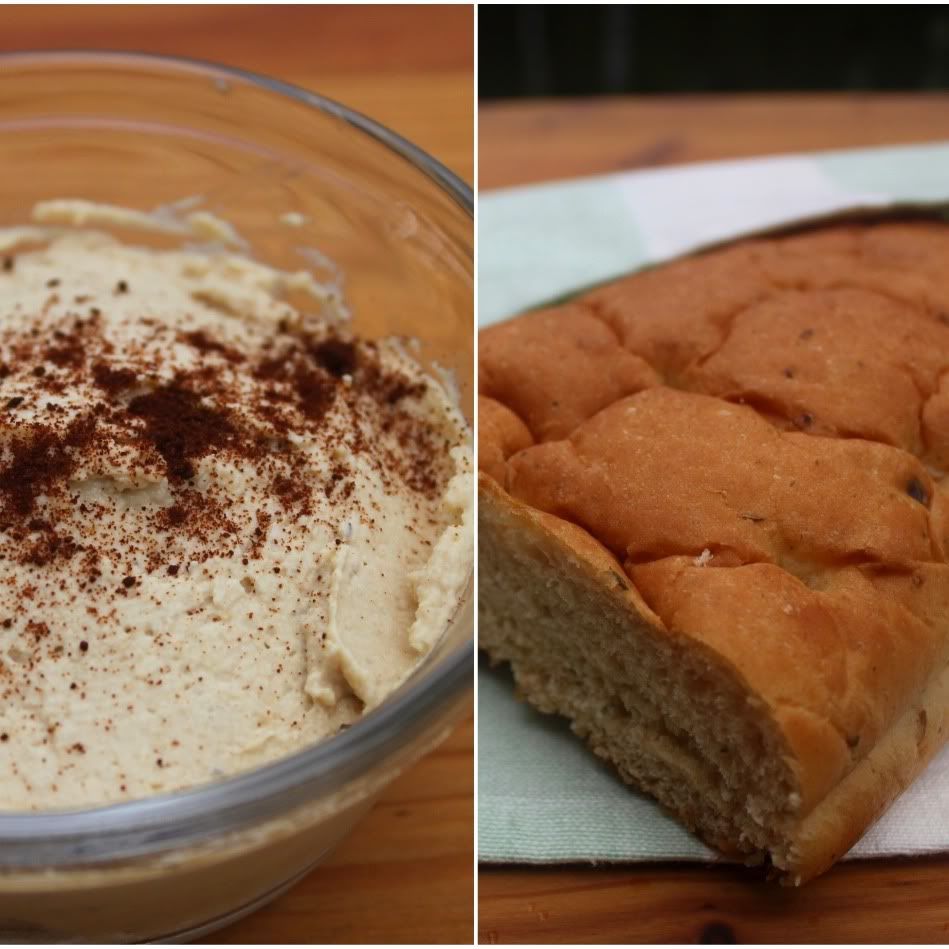 And really, all you need to do is chuck the ingredients into your trusty food processor and whiz it for a minute or two.
Then you sit down in front of the tele with a large loaf of focaccia and you can spend the rest of your thursday like that.
You, warm bread, hummus and old F.R.I.E.N.D.S. re-runs