One ingredient is all this baby needs.
That's right.
Ice cream made with no cream. no milk. no sugar. no egg white. no--
heck.
ice cream made of--and only of--creamy rich sweet bananas.
Too good to be true?
Believe me, i was skeptical at frist.
But now i have tasted the real deal, and i am never going back.
I look forward to night upon night of indulging in my icy-creamy banana soft-serve.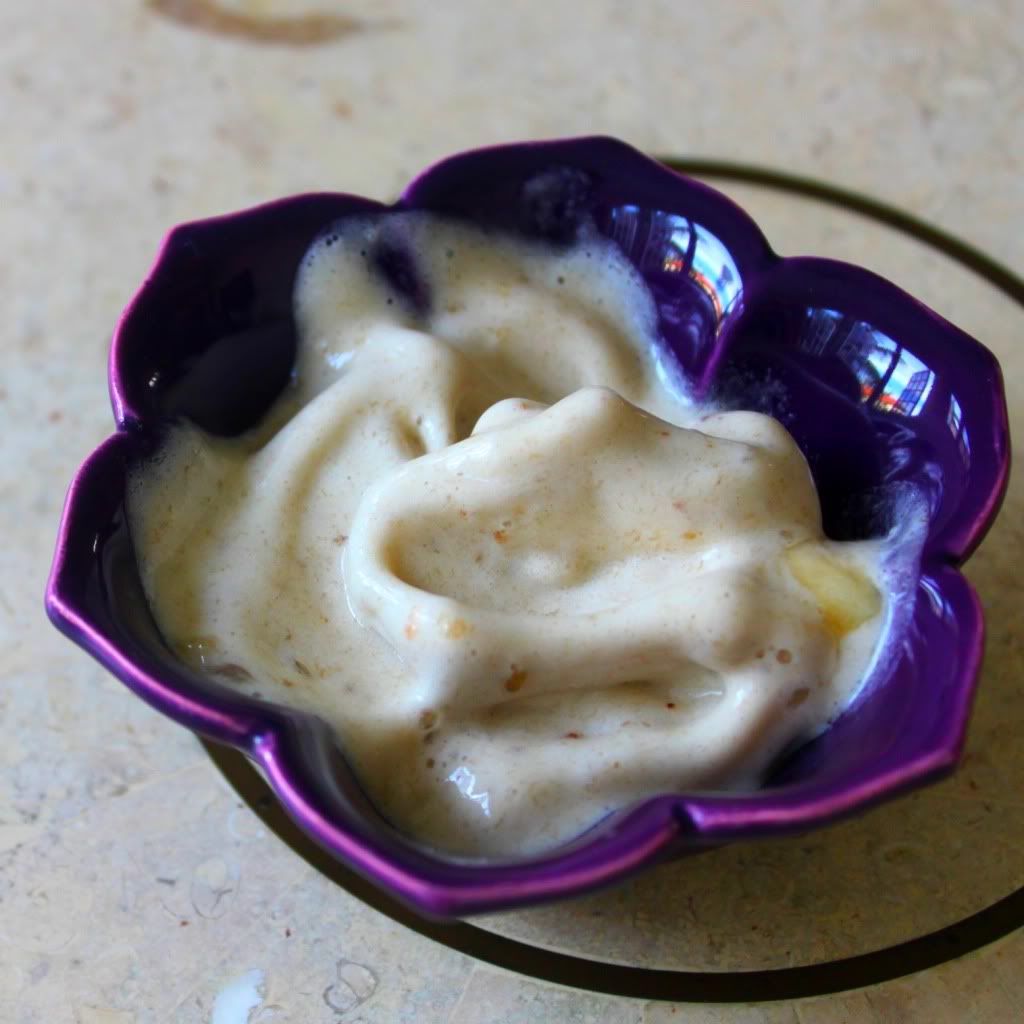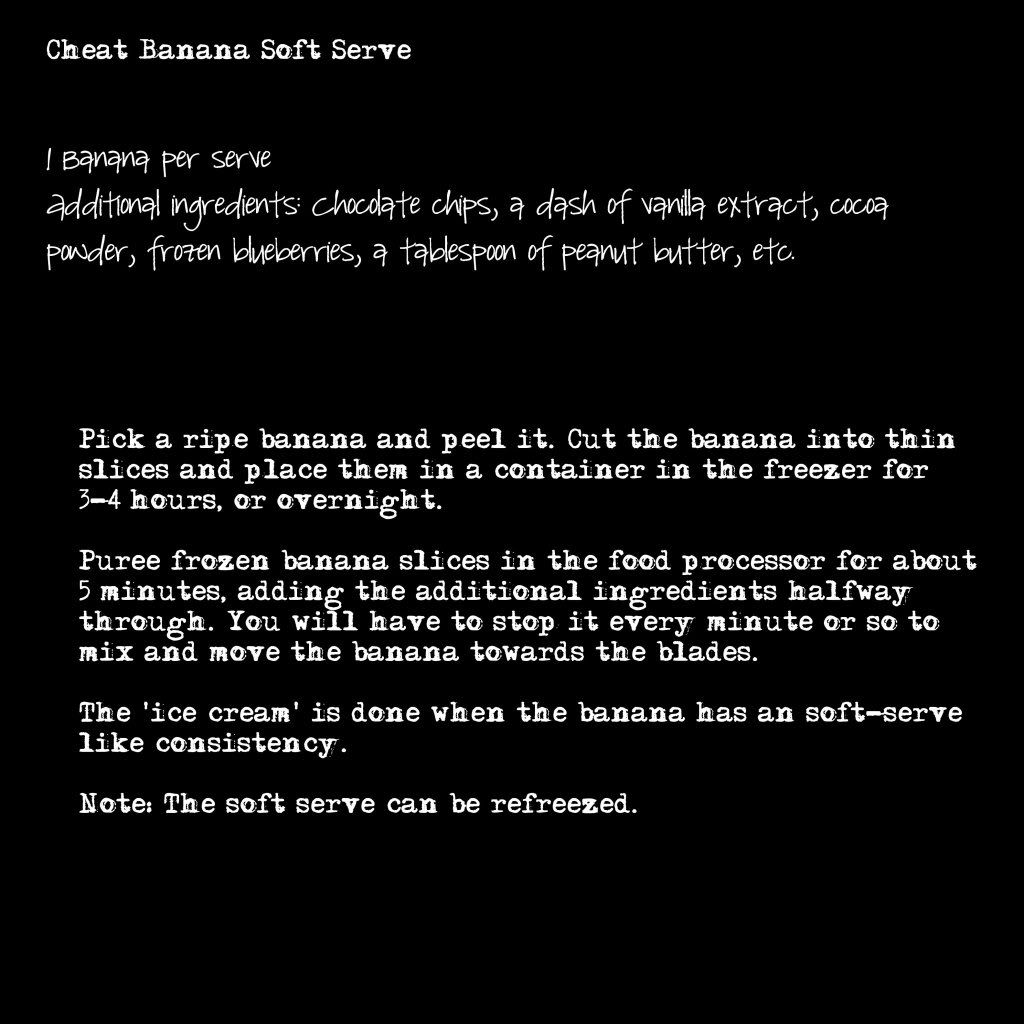 Ach.
My photo does not do this any justice.
I am SERIOUS.
try it.