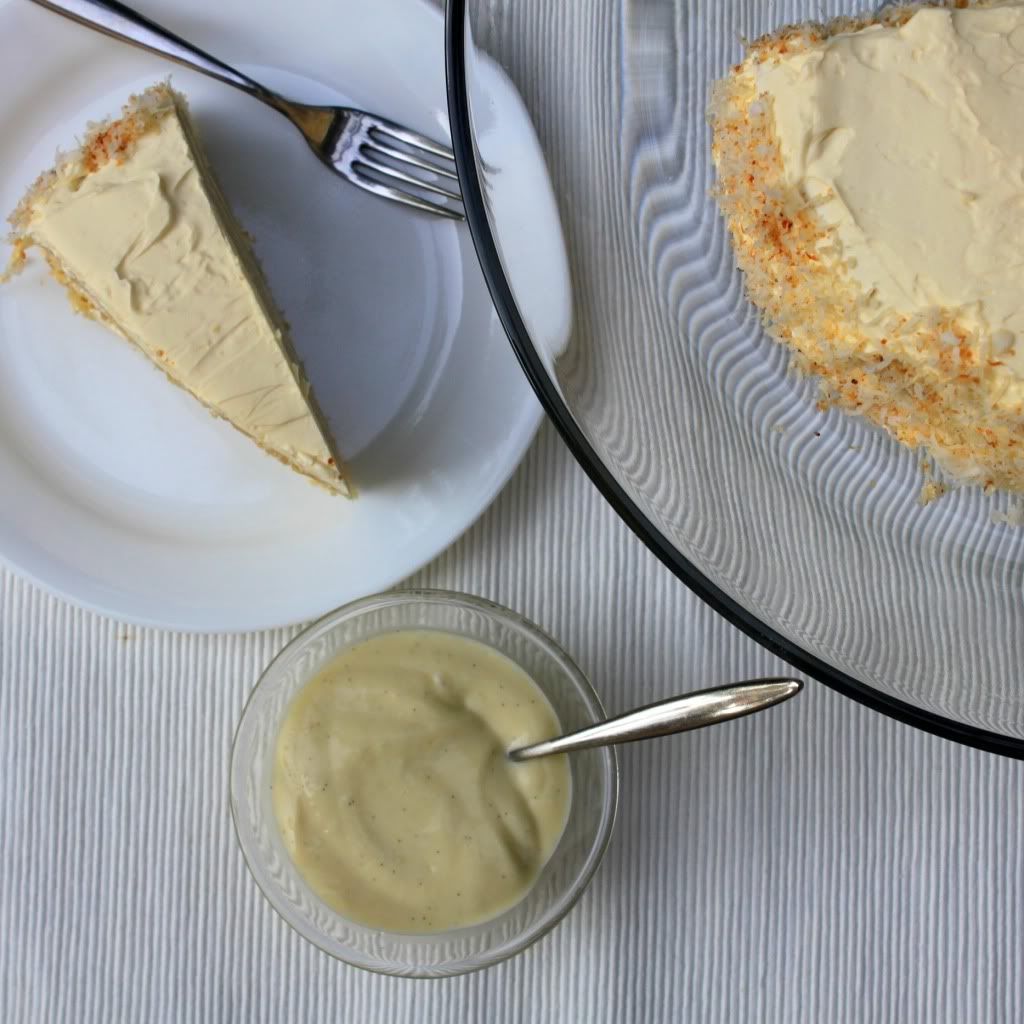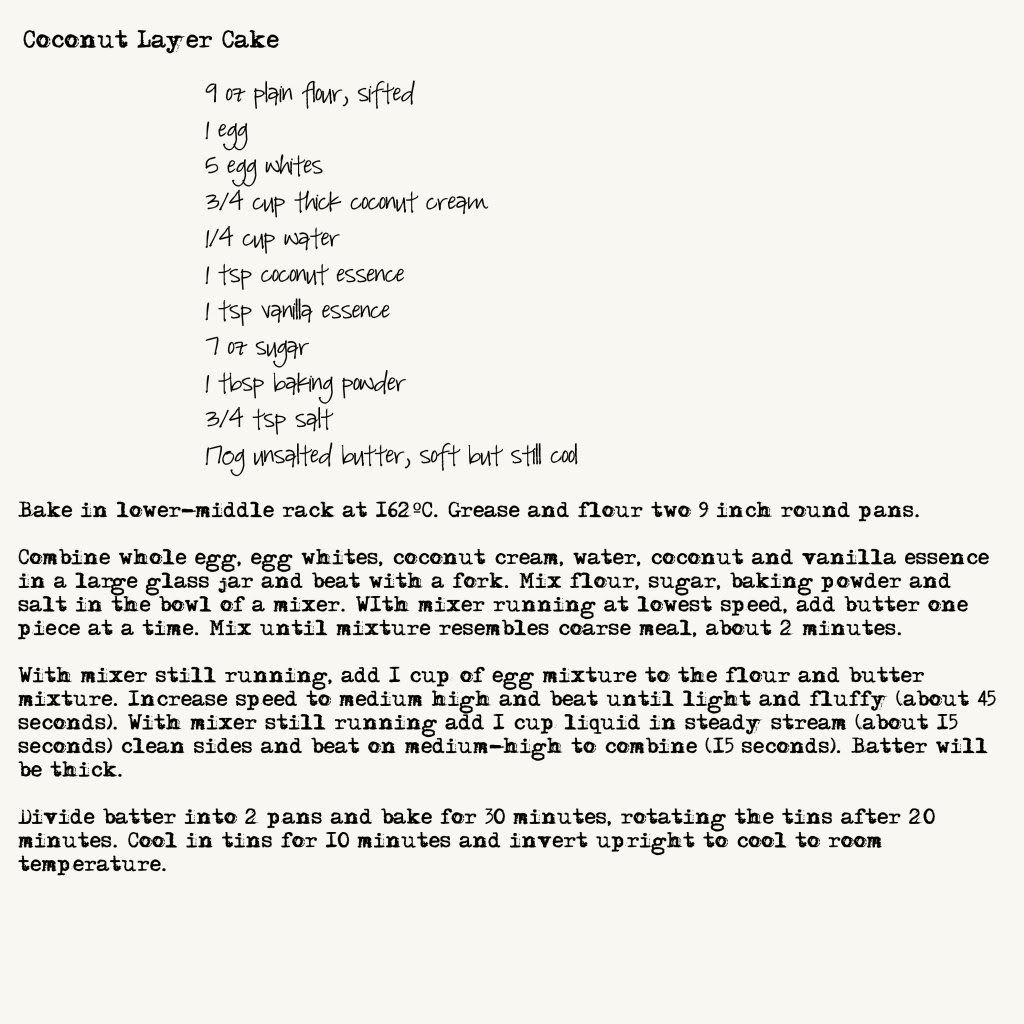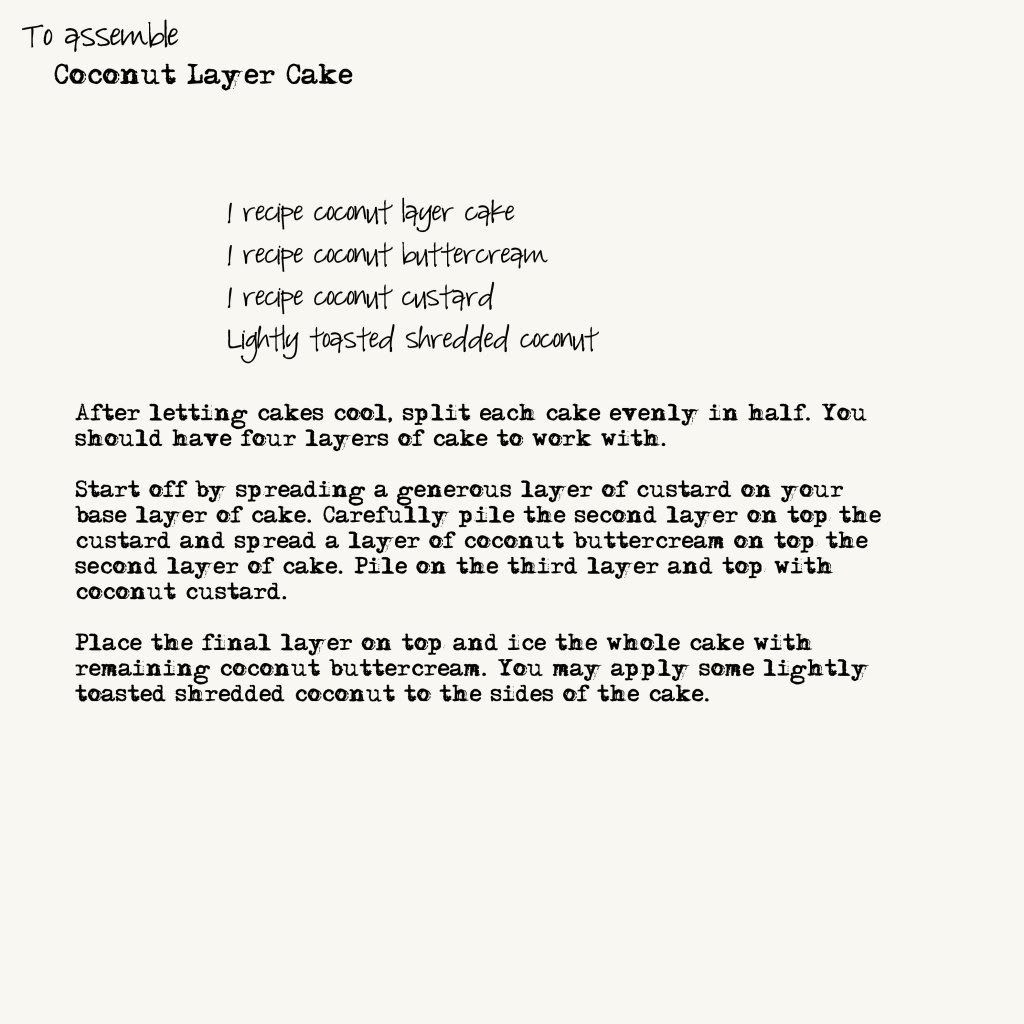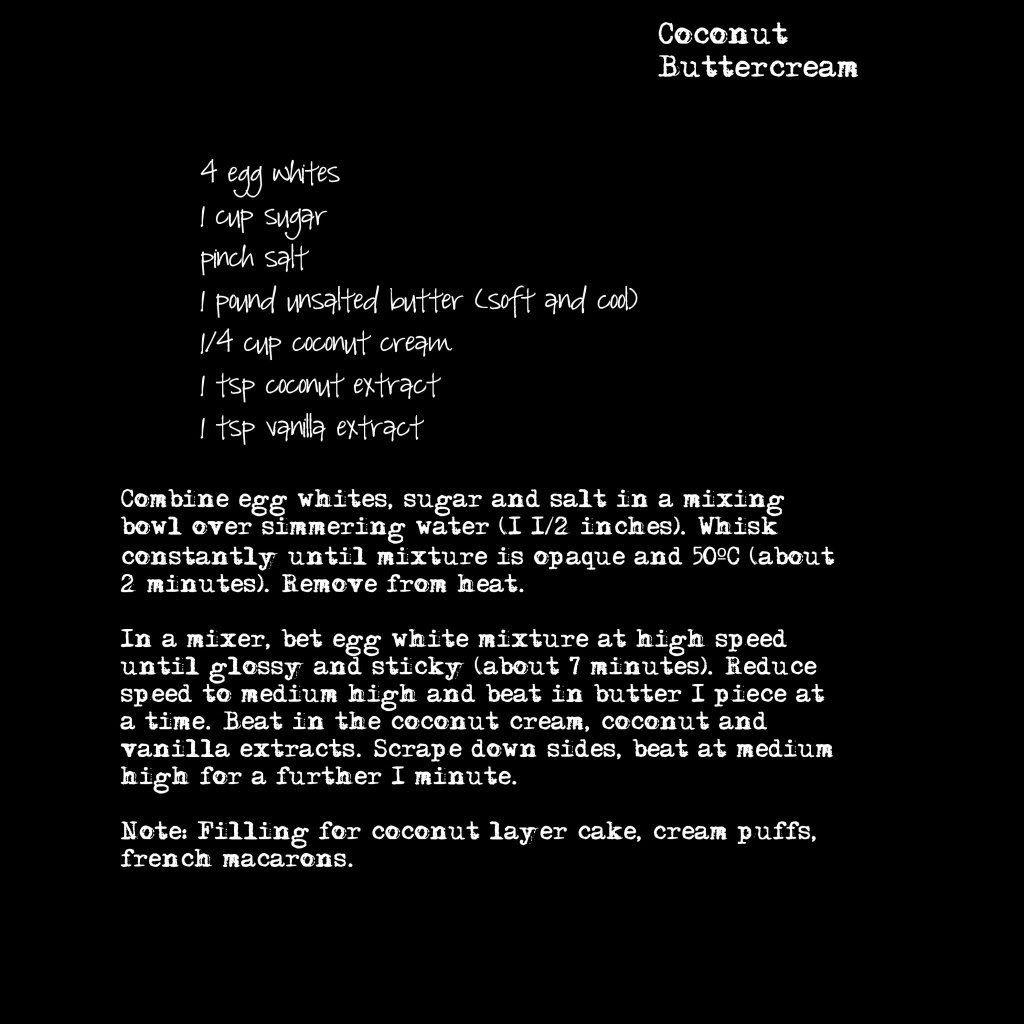 This cake, is a commitment.
You have to make the cake, make the custard, make the cream. Split the cake. Manage not to break the cake, layer the cake, make sure the cake doesn't fall over as you ice the cake...
You get my drift.
And even the buttercream or custard isn't the easiest thing to make.
You may even have to drive down to your nearest supermarket to grab some coconut extract if you don't have any already (who would?)
But, nevertheless, this cake is worth it.
So make that cake, custard, cream, what have you. Don't have coconut extract? what are supermarkets FOR?
And then when you have run out of cake it is perfectly fine to go ahead and make another because practice makes perfect, and who can resist a perfect coconut layer cake?
(only people allergic to coconut)
(even then, maybe not.)