Eh, Who doesn't like a cupcake?
And, honestly, who hasn't already tried baking one?
If you have, and failed. Or if you just feel like baking more amazing cup-like-cakes, try this recipe. It you don't have much of a sweet tooth, you could cut down on the sugar.
But for me and my mouth-full of sweet teeth, these were perfect.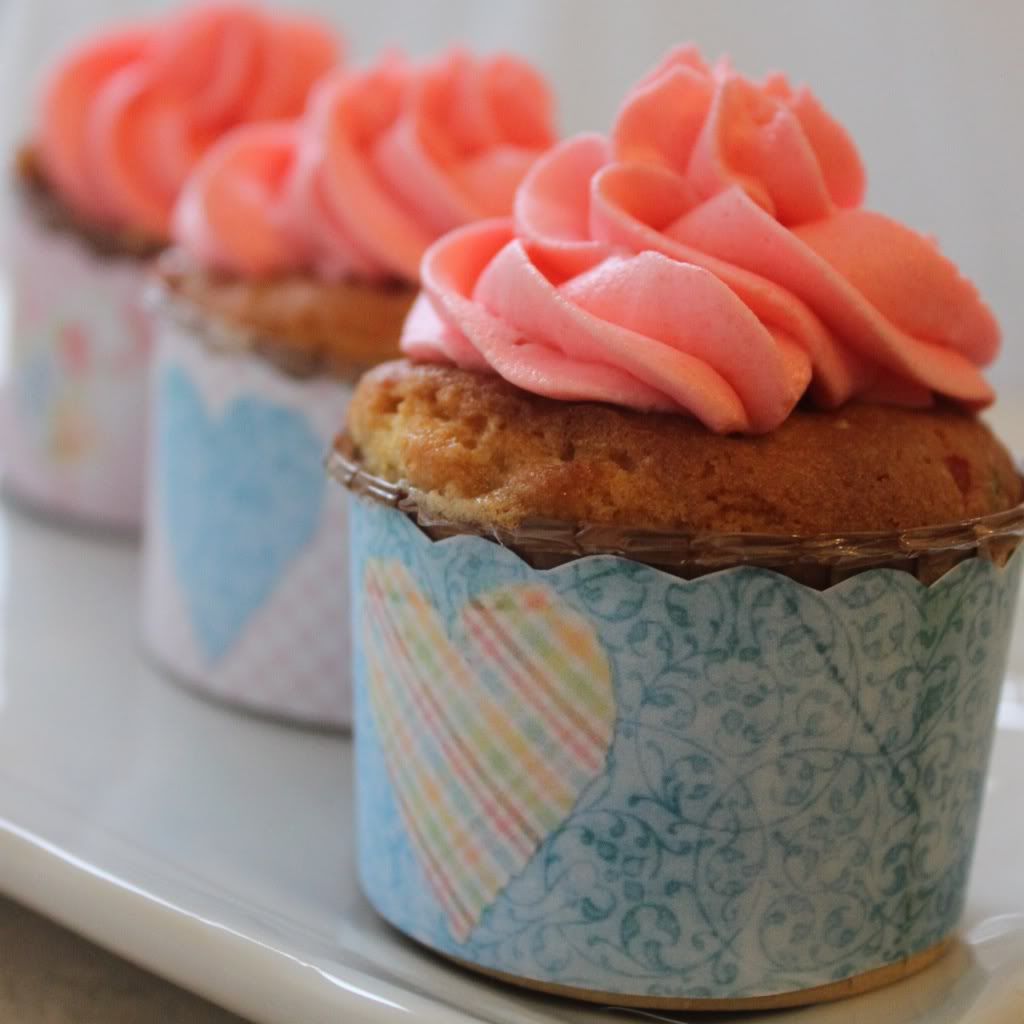 For my birthday, I once demanded a tower of cupcakes instead of a regular cake. Save the hassle of cutting perfect slices, just grab one off the tower once they were candle-free and stuff your face.
Ahh, memories.
Buttercream?
Here!
In fact, feel free to use ANY buttercream/ganache/frosting I have here. I'll bet they taste AMAZING with c
oconut buttercream!