I HAVE FINALLY PUT MY DONUT PAN TO USE!
And the results were DELICIOUS.
I made 12 of these little babies and me and kyra whacked 5 each in one sitting.
We decided on two flavours for the first batch: Strawberry and CINNAMON SUGAR!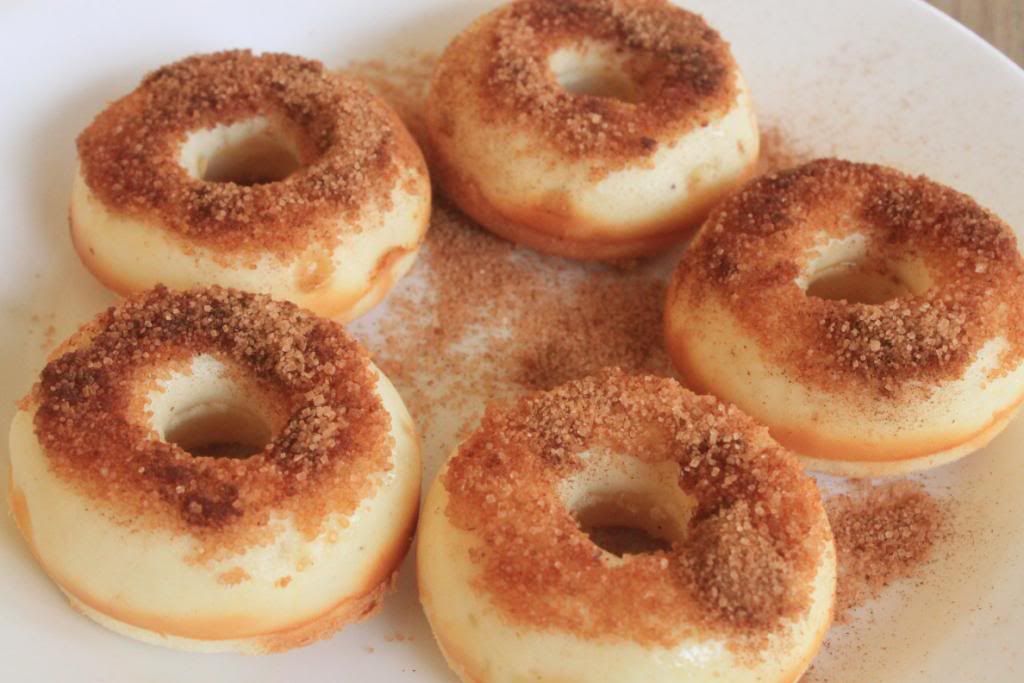 I liked BOTH equally but the strawberry one was pretty sweet so if you're going for QUANTITY then cinnamon is the one for YOU!
DO YOU WANT TO MAKE MY BAKED DONUTS?
if you don't have a donut pan you could use teensy cupcake liners.
Won't LOOK like donuts but tastes pretty much the same.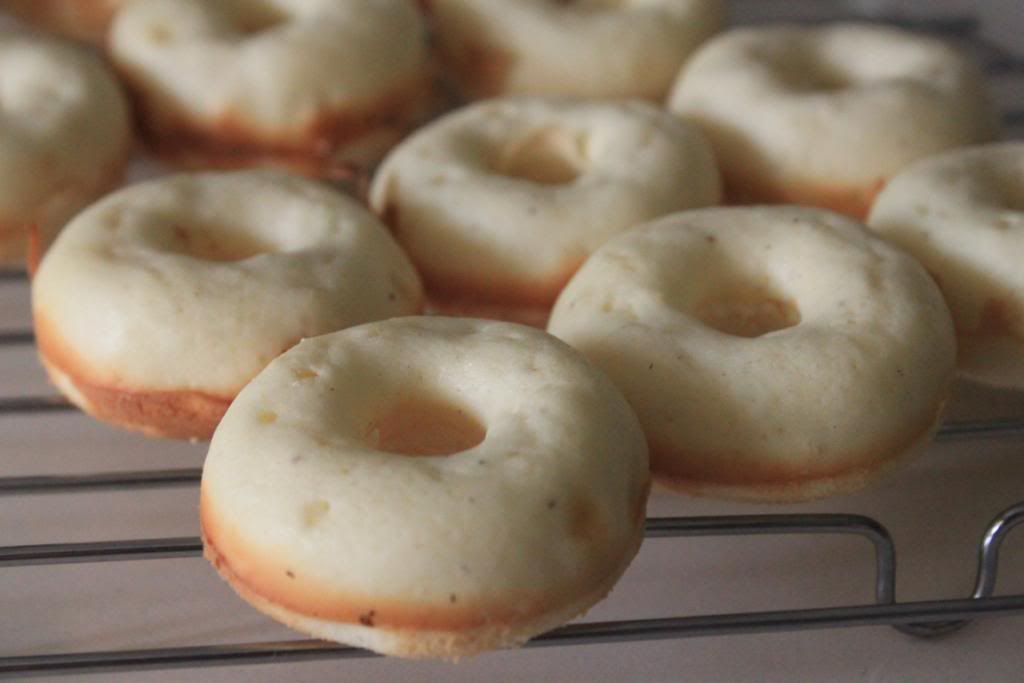 1/2 cup plus 1/8 cake flour, sifted
1/4 cup granulated sugar
1/2 tsp. baking powder
1/8 tsp. ground nutmeg
3/8 tsp. salt
1/4 cup buttermilk
1/2 egg, lightly beaten
1 1/2 tsp. butter, melted
In a large mixing bowl, sift together flour, sugar, baking powder, nutmeg and salt. Add buttermilk, egg and butter and stir until just combined. Fill each donut cup approximately one-half full.
Bake 4–6 minutes or until the top of the donuts spring back when touched. Let cool in pan for 4–5 minutes before removing. Finish the donuts with glaze, sprinkles, or cinnamon sugar.
For strawberry topping: Mix some icing sugar with hot water to desired consistency. add a drop of strawberry flavouring and a drop of red food colouring. mix well. Dip donut first into icing mixture then into sprinkles.
For cinnamon sugar mixture: Mix a dash of cinnamon with a tablespoon of grabulated sugar. brush the tops of the donuts lightly with melted butter and then smother in sugar mixture.
Makes 12.
Okay, i halved the original recipe because i was too lazy to make a big quantity.
but next time i shall make more because this is what remained after 15 minutes:
And we didn't finish them only BECAUSE i had to save one of each for the mother.
if not i am pretty sure we could have stomached the remains and still be hungry for a second batch.
And what does kyra do when she likes something she is not allowed to eat?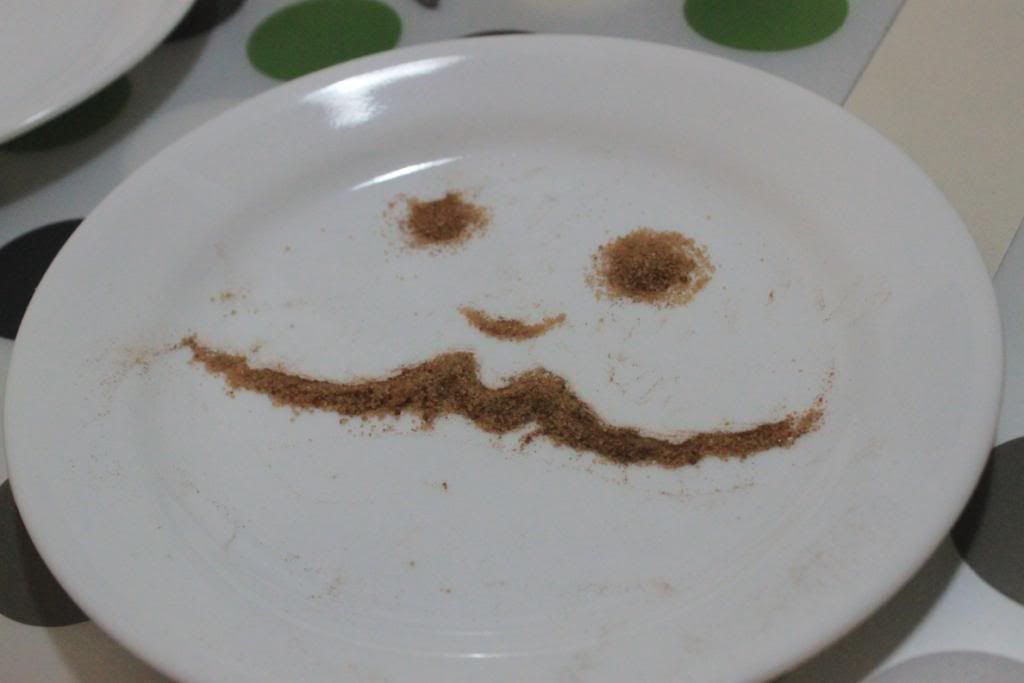 Make the excess cinnamon sugar into funny shapes.
ach.