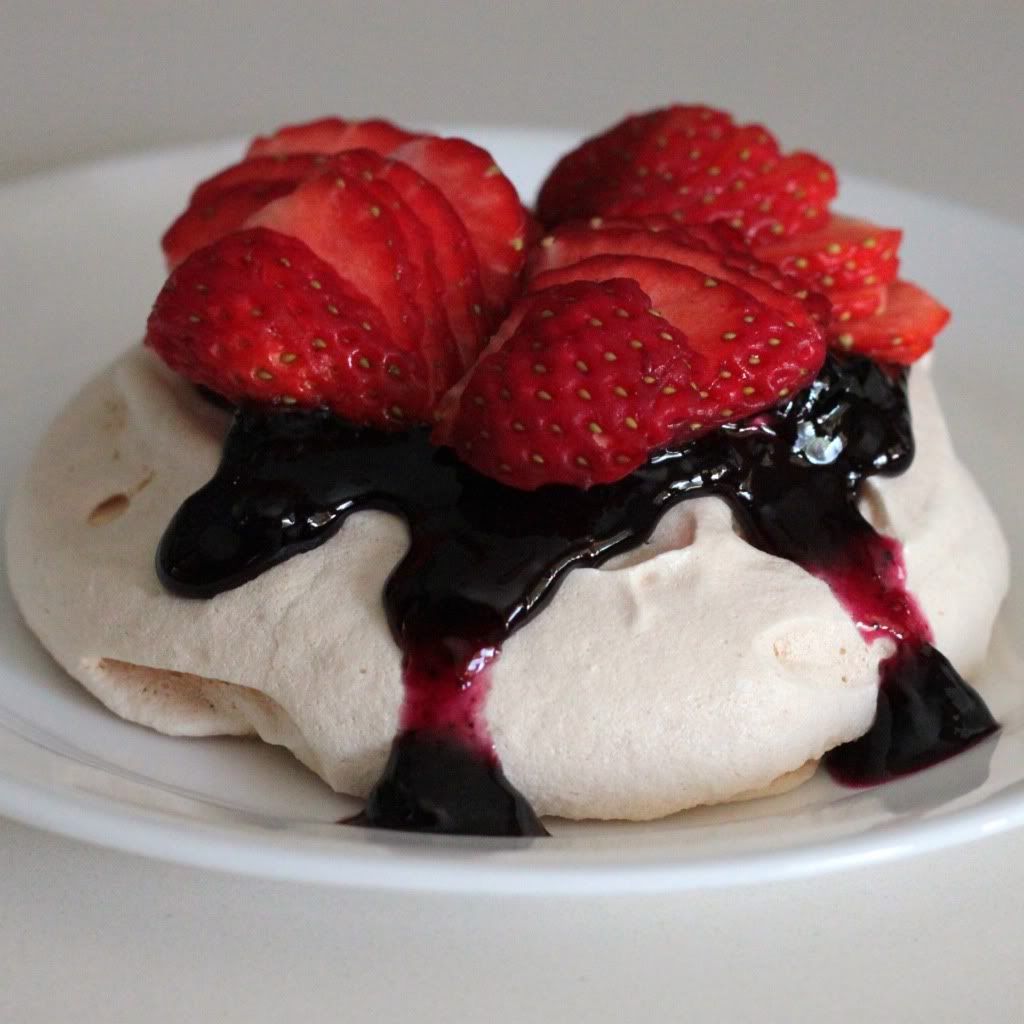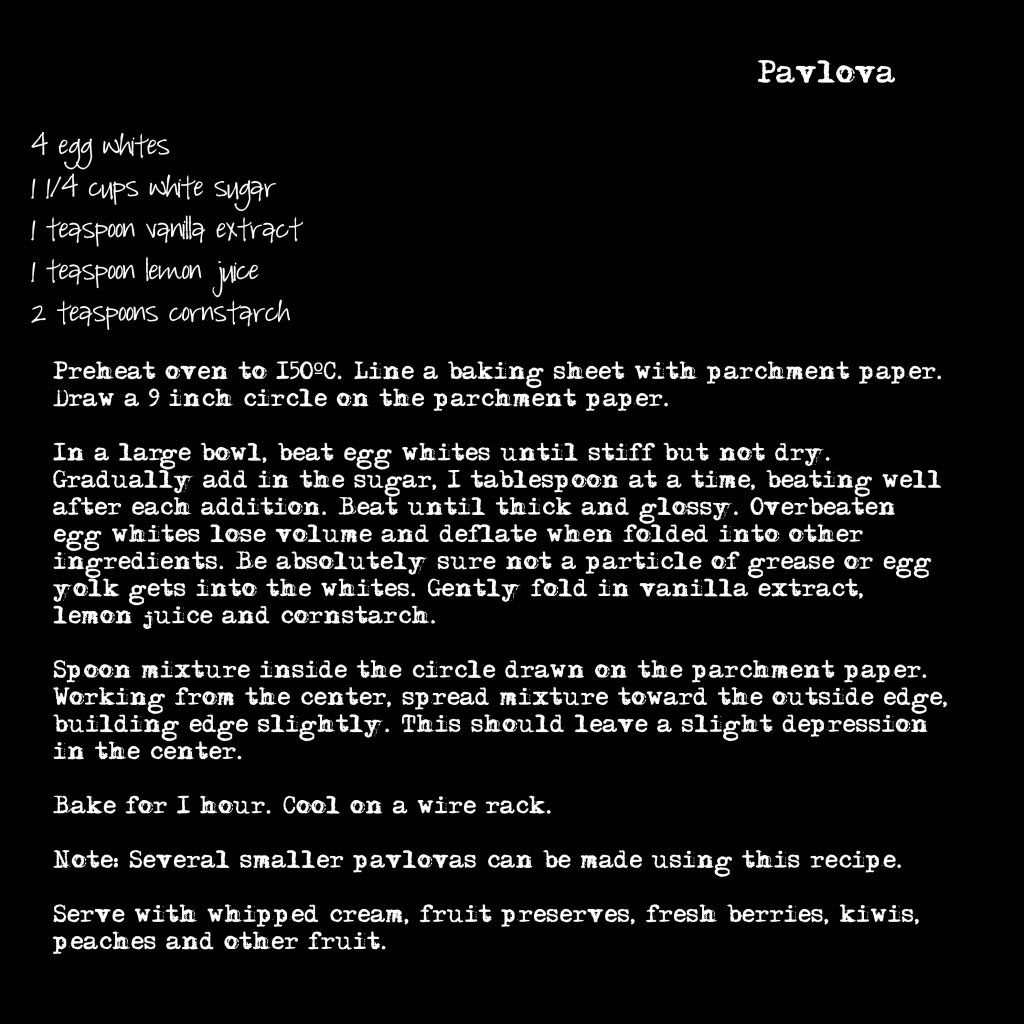 Is this a cake? A tart? A pie? A meringue? A giant, sweet, chewy cookie?
I will never know.
But one this is for sure: I love pavlovas. And so simple to make! Everyone always has extra egg whites in their fridge, don't they? Or is it just me?
Instead of freaking out over a batch over macarons, I decided to give Pavlovas a go. We didn't have a giant supply of berries to garnish this dish, but strawberries tasted pretty darn good with this egg white slash sugar concoction.
It will be MAGICAL if you had kiwis, or cherries, or any other berry for that reason. And don't feel the need to stop there. i hear that they are pretty good with caramelised pears. If you've got the time (and patience) for that. Whipped cream lovers can pile 'em high on this. Or if you're just a jam baby, I place several dollops of good ol' blueberry bonne maman on mine.
I made several smaller pavlovas with this recipe because i find slicing a giant pavlova might just result in getting covered in Pavlova dust (tip: it does happen). SO i had one with blueberry jam, one with fig jam, one with marmalade...
Yes, you see where i am going.
Anyway, I would just like to send a little shout out to everyone there reading my blog. It's so humbling to know that there are others out there reading my odd recipes and critiquing my photos. But do not be silent! i am a chatty girl, and i adore comments.
so if you feel like telling me a recipe turned out scrumptious (hopefully) or darn-i-may-need-to-buy-a-new-oven-this-thing-just-exloded bad (hopefully not). DO NOT HESITATE to leave a comment.
i get lonely, you know.
And being a foodie blogger, there is nothing more that i love than reading other people's foodie adventures and expeditions and experiments so leave a link if you have tried out something you think i might like!
Alright. It's pretty late and i'll be having dinner soon. That means dessert after. And we are out of pavlovas. Ah, what to do?